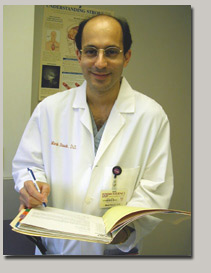 MARK A. RASAK
D.O., F.A.C.C., F.A.C.O.I., F.S.C.A.I.
Dr. Rasak is a graduate of the University of Osteopathic Medicine and Health Sciences in Des Moines, Iowa. He completed his internship, residency and cardiology fellowship at Botsford General Hospital. He also completed an extra year of advanced interventional cardiology fellowship training (1994-1995) at the University of Michigan. Dr. Rasak is board certified in Internal Medicine, Cardiology and Interventional Cardiology.

Dr. Rasak performs complex coronary angioplasty at Providence and Oakwood Hospitals. He also performs primary coronary intervention (PCI) at Botsford General Hospital where he is director of interventional cardiology and director of the Cardiac Cath Lab.
Facility
Hospital